The Transparently Delicious® organic evolution in food and beverages
Over the past decade, there has been an increased focus on providing more sustainability and personalized health and wellness options for consumers in the North American food and beverage space.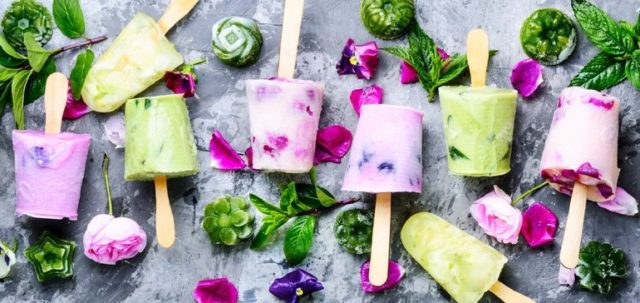 Organic claims have steadily increased as many consumers seek products that meet their personal nutrition and/or sustainability beliefs. When surveyed recently, 55% of consumers who purchase organic products believe they are healthier than non-organic options according to Lightspeed/Mintel, April 2020. This increased consumer demand for organic food and beverages has encouraged more product development to expand options beyond fresh produce and dairy products to offer a more diverse assortment of organic food and beverage packaged goods across the supermarket and other food channels. The need for greater transparency is a parallel consumer driver linked to the demand for organic.
Transparency requests for the labeling of food and beverage products is evolving with consumers. The term clean label or pantry friendly has different meanings to different consumers (see Innova Figure, 2020 below). To meet this demand, Flavor Producers has developed of a variety of Transparent Technologies™ flavor tools that meet these clean label preferences for transparency while never sacrificing the importance of great taste.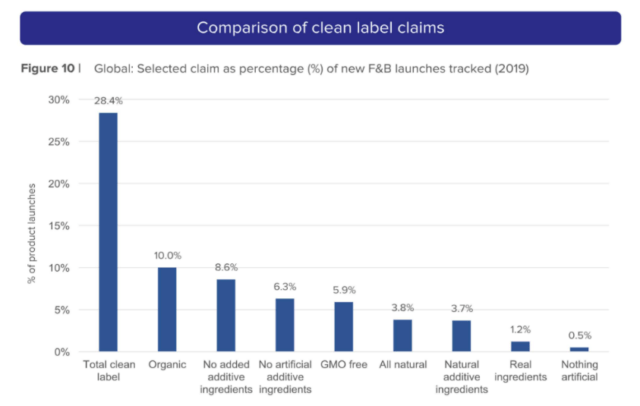 The regulatory landscape continues to transform with more rigorous guidelines and restrictions, factors that must be considered when developing certified organic food and beverage products. The California Organic Food Act (COFA) was signed into law in 1979 followed by the establishment of the National Organic Program (NOP) published by the Federal Register in 2000. The US regulatory guidelines were subsequently updated in December of 2019 by the USDA National Organic Program (NOP) to require the use of Certified Organic flavors in Certified Organic labeled food and beverage products when commercially available. This required all food and beverage manufacturers to review and update their certified organic product formulations to include certified organic flavors. The process for creating these flavors requires certified flavorists who craft flavor profiles with plant-based raw materials that meet the strict regulatory guidelines. Organic flavors can be certified at either 70% or 95% organic content, only flavors with >95% organic content can be labeled with the USDA Organic Seal. Content below this threshold may only be referenced as made with organic but cannot use the USDA Organic Seal.
The consumer demand for clean labels, along with the association of clean labels with plant-based, is driving ingredient sourcing for organic flavors towards botanicals, florals, herbs, vegetables, and fruits.   Even the growth in organic alcoholic beverages flavored with organic flavors has been accelerating at a faster pace to meet current consumer demand for this point of differentiation. Organic flavor WONF's are also an option for product developers who prefer to name the specific characterizing flavor profile on their product label (e.g Organic Elderberry Flavor WONF, Organic Juniper Berry Flavor WONF, Organic Ginger Flavor WONF, Organic Passionfruit Flavor WONF and many more at www.flavorproducers.com).
The challenges with converting a conventional food product to an organic formulation often require different sourcing of ingredients to meet the guidelines for labeling products as organic. The following is an example of the ingredient differences listed on a label for an Apple Lime gummy confection:
Apple Lime Gummy featuring Organic Apple Lime Flavor WONF
Conventional: Corn Syrup, Apple Juice Concentrate, gelatin, modified Food Starch (potato), Pectin, Citric Acid, Malic Acid, Modified Food Starch (corn), Ascorbic Acid, Sodium Citrate, Natural & Artificial Flavors, Fruit and Vegetable juices (color)
Organic: Organic Tapioca Syrup, Organic Sugar, Organic Tapioca Syrup Solids, Organic Apple Juice Concentrate, Pectin, Citric Acid, Sodium Citrate, Organic Natural Flavors, Organic Fruit and Vegetable Juices (Color), Organic Lime Essence, Ascorbic Acid.
Trending options for organic flavors to optimize taste extend beyond fruits to botanical and herbs, varied chili peppers for heat as well indulgent vanilla and organic plant-based cream along with indulgent salted caramel and dark chocolate profiles. The art of layering flavors is a unique skill that is critical for organic plant-based food and beverage products that often require taste optimization by using modifying or masking tools to address distracting challenges with taste. Flavor Producers has developed a full line of organic Tasteful Technologies™ to optimize taste prior to adding the final characterizing flavor step in product development.
Contact us at sales@flavorproducers.com for more options. To see the full article on fooddive.com, click here.